My name is Danielle and I am a native of Chesapeake, VA. Not included the years spent babysitting during my teenage years, my childcare career began in 2004. I worked as summer camp counselor and assistant pre-k4 teacher, and then a nanny. In 2008 my nanny kids were ready to go to school and no longer needed me. With having my own child by then, opening a home daycare seemed to be the perfect switch. I opened the doors for Mama Dani's Child Care in January of 2009. Since then I've welcomed two more children into the world. My children are: Sean(11/07), Madison(4/09) and Emily(12/11). I believe this is the perfect job. I find so much joy in the children I care for.
When I'm not caring for children I enjoy crafts, photography, and baking. I also love shopping but mostly for arts, craft and school supplies for the children. Dance is also a love of mine.
Mama Dani's Child Care is run in an animal friendly home. All of our animals are very child friendly. We have 3 dogs, a pug named Gizmo,a dachshund named Bummer, and Lucy, a shihtzu poodle mix. We also have 2 cats; Malky and Ninja.
We have a few caged/outside animals too. During butterfly season we raise caterpillars to butterflies (and/or silk moths). Once they emerge from their chrysalis/cocoon, the kids help release them. And lastly, we have a few outdoor animals. Outside we have our backyard hens.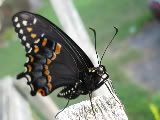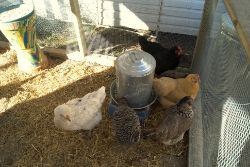 "I can't say enough great things about Danielle and her care. My son has been with her for almost 2 years and not once have I had a complaint. She keeps him active and engaged,..."

Candace

Happy Mom and Small Business Owner

"I only have great compliments and high praises when it comes to Danielle and her childcare services. My oldest son (now 3) recently was diagnosed on the Autism spectrum; however..."

Jiza

Mother of 3, Military Wife, & Photographer